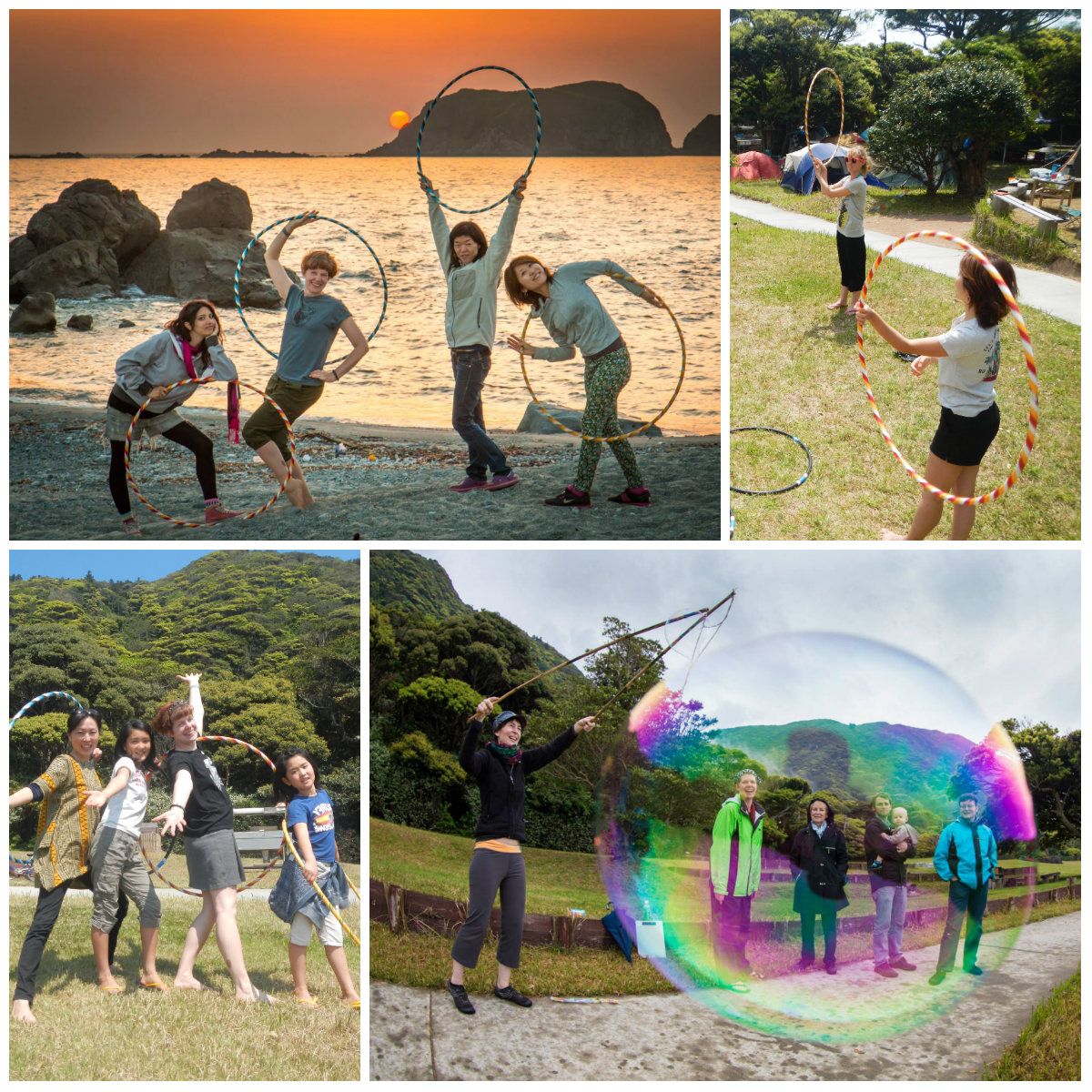 Guru-guru Camp was a flow arts holiday on the island of Niijima, south of Tokyo during Golden Week but went on haitus in 2016. Golden Week is the ideal opportunity to get your spin on.  Hoops, poi, fire toys, juggling, and other props are most welcome. We also do yoga, make art, and enjoy creative time together.
ぐるぐるキャンプは新島の島のゴールデンウィークフープイベントです。毎日、フープ、ヨガ、ダンスなどの無料ワークショップがあります。ポイ、火のおもちゃ、ジャグリング、などは大歓迎です。キャンプ場は無料、自身のテントやギアをもたらします。
A Spin Matsuri community event, YOU add to the schedule by bringing a workshop or activity to share. Guru-guru Camp is what you make it! Tink, Tod and Rob host the camp by setting up our shared space and bringing their skills and talents to the mix.
スピン祭コミュニティイベント、ティンクはキャンプ中にフープワークショップを開催します。毎日のフープエクササイズ、日没フープジャム、バーベキューなどが含まれています!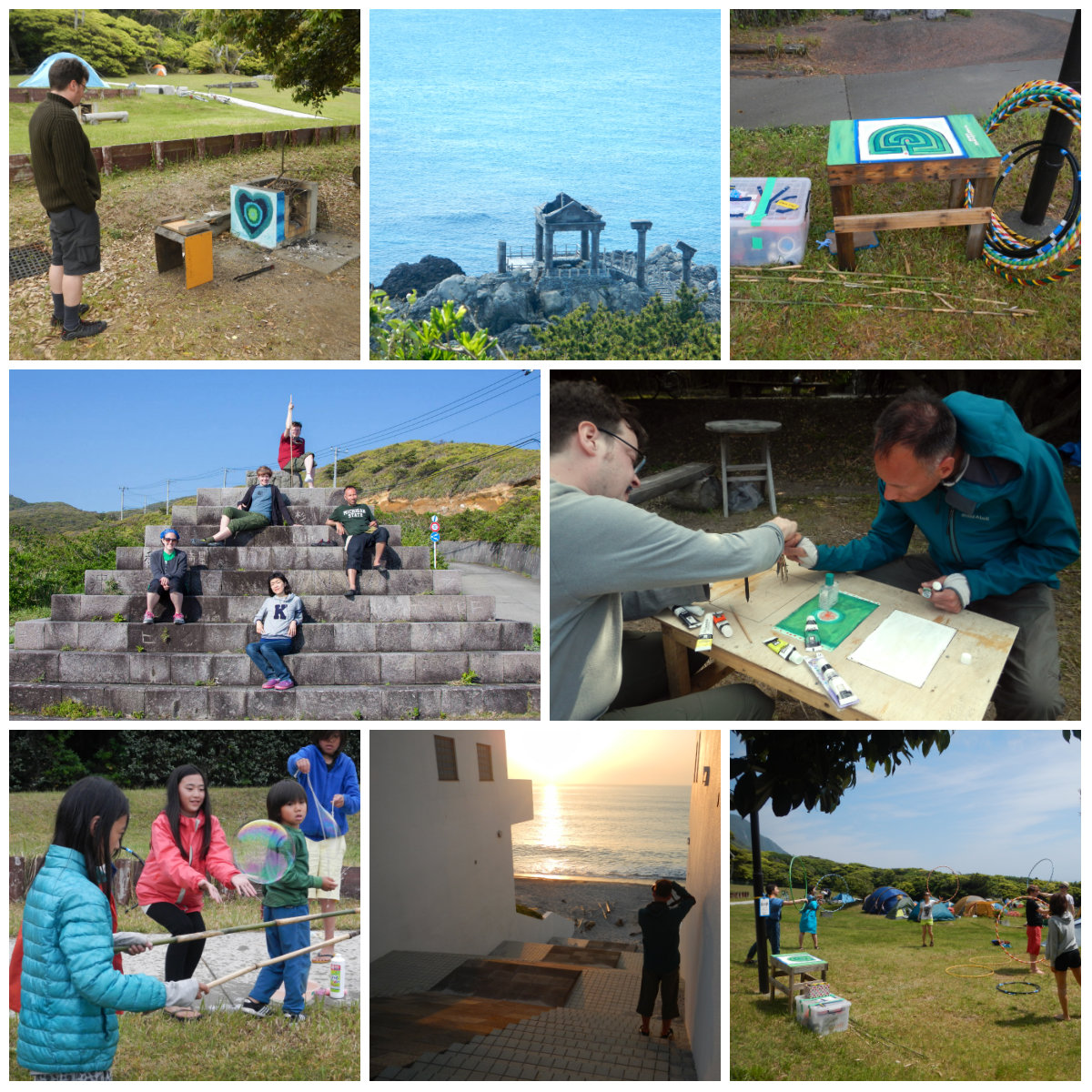 A sampling of Camp Activities
Video shoot & photography
Circus Fitness classes
Hoop workshops
Giant bubbles
Hike to Loren transmitter
Moving meditations & yoga
Photo treasure hunt
Crafting
Art projects
WHD Dance hoop choreography
あなたの活動…?
What else do we do? That is up to you!
BE A LEADER!
Want to lead a workshop? Guru-guru Camp is open to all instructors. Teach yoga, create a group artwork, lead a music jam, offer massages. Do you want to host a fire jam on the beach? Run yoga sessions? Lead a massage workshop? Teach people how to cook on a campfire? Organise a free market? Go for it! Bring what you need to make your activity happen – you'll find a ready audience.
ワークショップをリードしたいですか?ぐるぐるキャンプは、すべてインストラクターに開かれています。ヨガやグループのアートワークや音楽のジャムやマッサージをリードしています。ビーチで火災ジャムをホストしたいですか?自由市場を整理?どうぞ!活動を実現するために必要なものを持って – あなたは準備ができて聴衆を見つけることができます。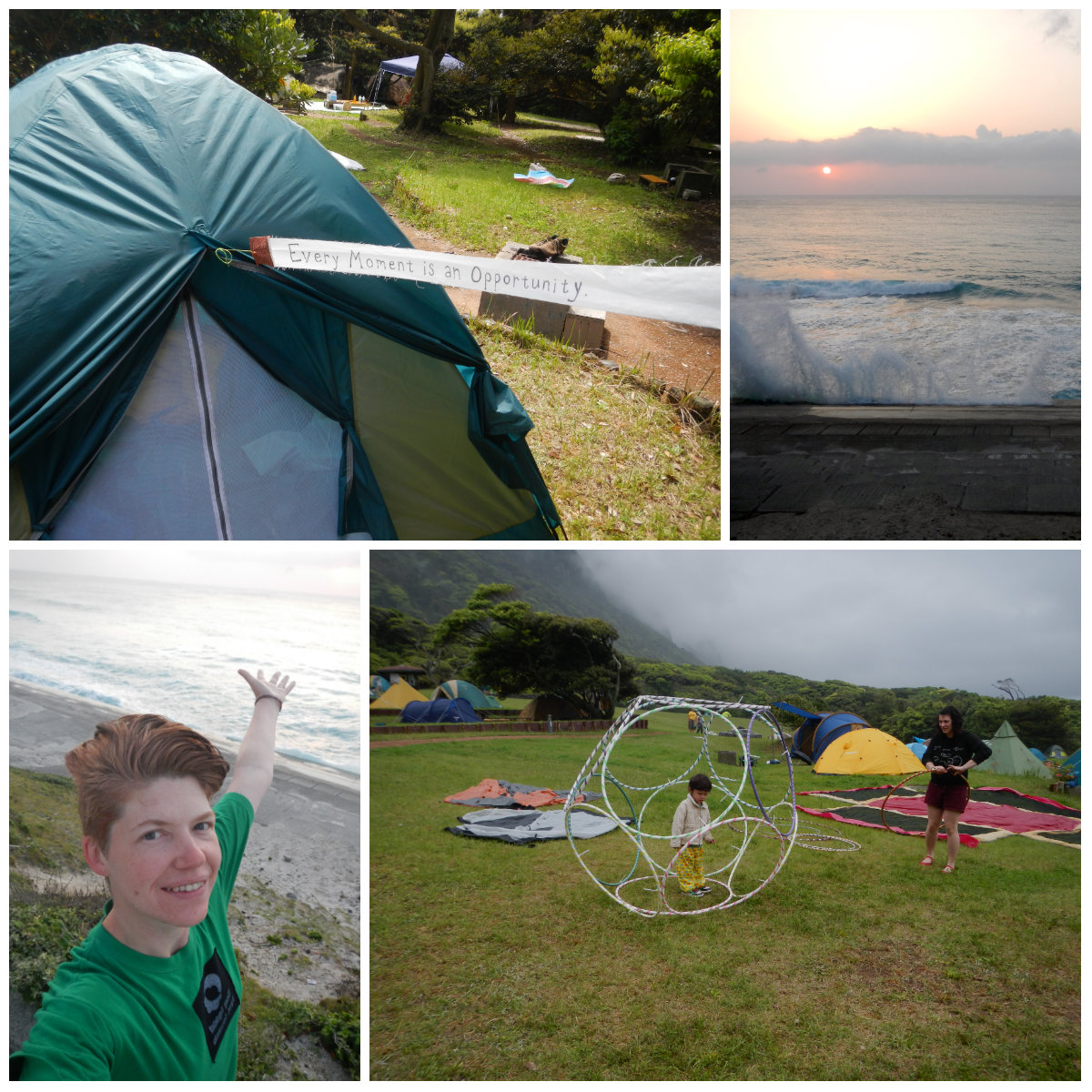 OTHER ACTIVITIES
If you're dizzy from spinning, there's great cycling on Niijima, plus surfing, glass art, free onsens, beach walks, historic spots, and plenty of space to relax, explore, and enjoy.
自由時間には、新島のサイクリングは、ガラスアート、無料温泉、ビーチ散策、歴史的スポット. お楽しみください。
REGISTRATION
Guru Guru Camp is now closed. We'd love to know when you are coming, how many nights you plan to stay, and what activity or workshop you want to create. REGISTER HERE: Camp Details & News キャンプの詳細とニュース or drop a mail to spinmatsuri@gmail.com.
Of course, you can surprise us – show up with your camping gear and join in at any time. Stay one night or all week; it's up to you. Non-campers can lodge at one of the island's many ryokan & minshuku. Families are warmly welcome.
The workshops and activities are free. You pay for your own transport and meals.
このイベントのために予約する必要はありません。一泊、または一週間滞在、それはあなた次第です。非キャンパーは旅館や民宿で泊まることができます。ワークショップやアクティビティは無料です。自身の輸送や食事のためにお金を払う必要があります。
GETTING THERE
Overnight ferry from Takeshiba Ferry Terminal is ~6,000 yen one way and takes 10 hours.
Jetboat ferry is ~9,000 yen one way and takes about 3 hours
Details  http://www.tokaikisen.co.jp/
フェリー 竹芝から 6000円 10時間
ジェット 竹芝から 9000円 3時間
予約と案内:   http://www.tokaikisen.co.jp/
It is wise to make a ferry reservation, as the boat gets rather full during the Golden Week holiday, but it's not 100% necessary; you can sometimes just rock up and get a ticket on the day. Foul weather, wind, or heavy seas will delay or cancel a departure. Be prepared to go with the flow when Mother Nature requires. You can also fly to Niijima from Chofu, or take a different ferry from Shimoda.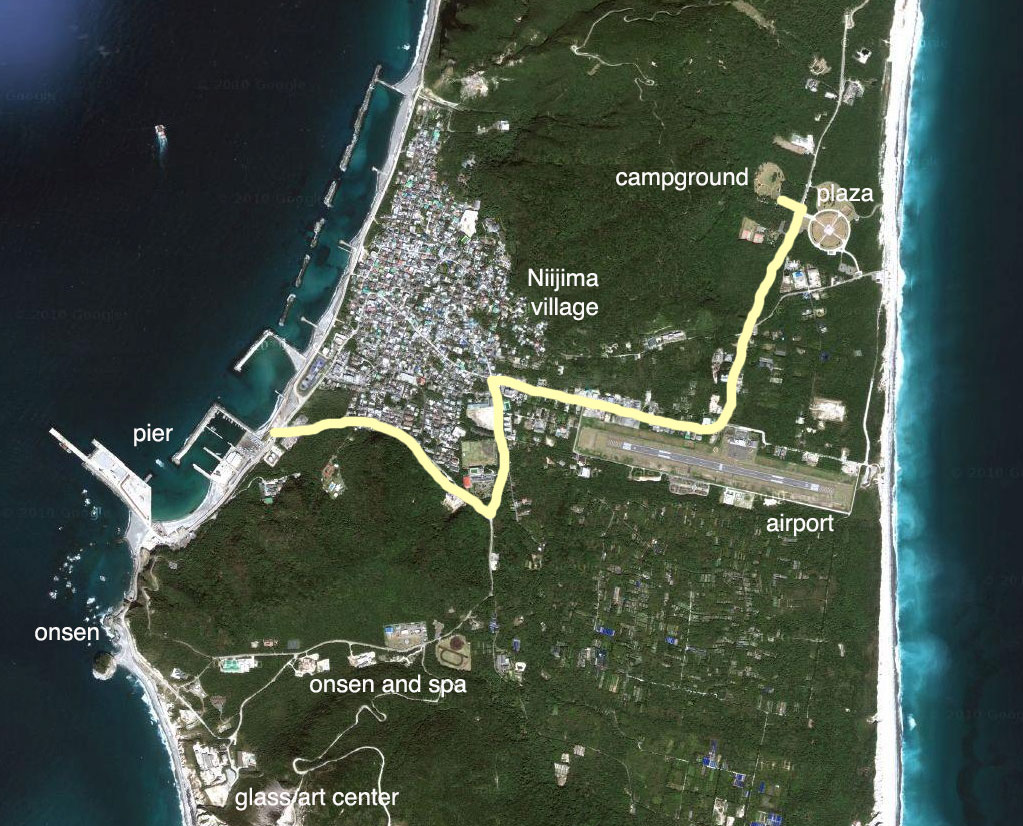 From the Dock to Campsite: you can go by taxi, walk to the campsite (~45 minutes), or stroll into town and rent a bicycle, then cycle the rest of the way.
If you are bringing a lot of luggage (huge tents, camp kitchens and tons of hoops, for example), you can send it via Yamato Kuroneko delivery service to the freight forwarding service in the village. Packages and camp gear  should be shipped to the following address:
100−0400
東京都新島村字瀬戸山41
新島陸送サービス止メ
04992-5-1300
100-0400 Tokyo-to, Niijima-mura, Aza Setoyama 41
Niijima Rikuso Service PLEASE HOLD
The '止メ' at the end indicates that the package should be stored for future pickup at Niijima Rikuso Service, the island's freight forwarding service. Also attached to the package should be a note stating (for best results, in Japanese):
1) Who will be picking up the package and on what day
2) Mobile phone number of the responsible party
Packages must be sent via Yamato Kuroneko. When you get off the boat, take a taxi to Niijima Rikuso Service, pick up your stuff (be sure to bring the shipping receipts with you) and continue on to camp.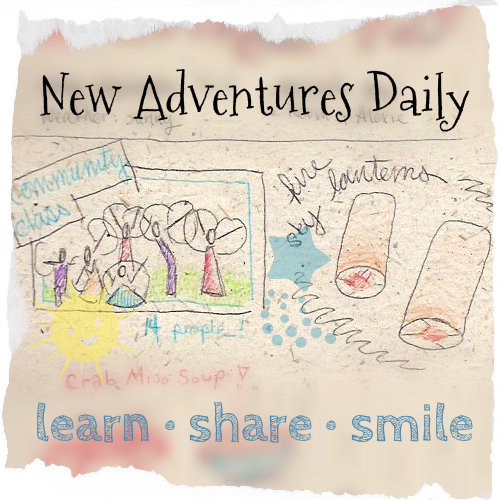 AROUND TOWN
Tod created two handy maps that you can print out (we'll have copies at camp, too). One is the Niijima food map which lists the supermarkets, bento shops and restaurants that we know about. The other, Niijima transportation map, pinpoints bicycle rental shops, car rentals, and also the town's only clinic.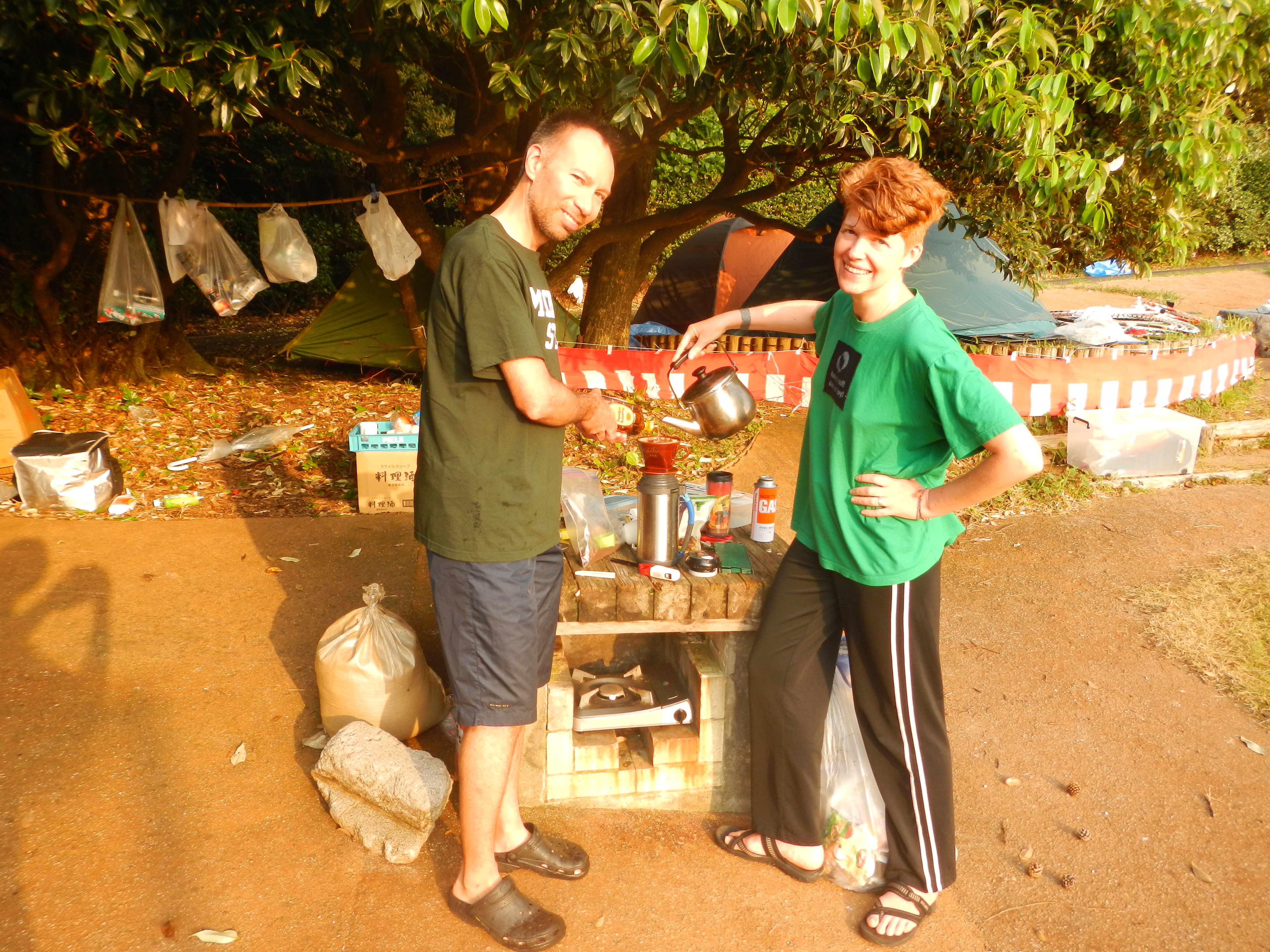 MEALS & CAMP FACILITIES
We will host one potluck BBQ dinner during camp; if you want to join in, please bring some food and drink to share. For other meals, you can organise as you wish.
5月4日、一緒にバーベキューディナーがあります、参加したい場合には、いくつかの食べ物を持参し、共有する飲みください。他の食事では、あなたが望むように整理することができます。
The campsite has a covered BBQ area with dish stations and electricity, plus firepits scattered throughout the site. You can bring your own portable cooker. There are groceries stores in the village as well as izakayas and a couple of restaurants.
キャンプ場は屋根の調理エリアとBBQを持っています。自身のコンロをもたらすことができます。食料の村の店舗と同様に居酒屋やレストランがいくつかあります。
The campsite also features a clean toilet block, open-air showers (hot coin-operated showers are a 10 minute walk away), recycling centers, a playground, surreal stone zoo, a camp office, and friendly camp staff.
キャンプ場もきれいなトイレのブロック、オープンエアのシャワー、いくつかの覆われた座席エリア、リサイクルセンター、遊び場、超現実的な石造りの動物園、キャンプオフィス、フレンドリーなキャンプスタッフを擁しています。
There is also access to electrical outlets for charging your devices. However there's not a lot of phone reception in camp.
コンセントがあります。しかし、キャンプでの電波の多くはそこにはありません。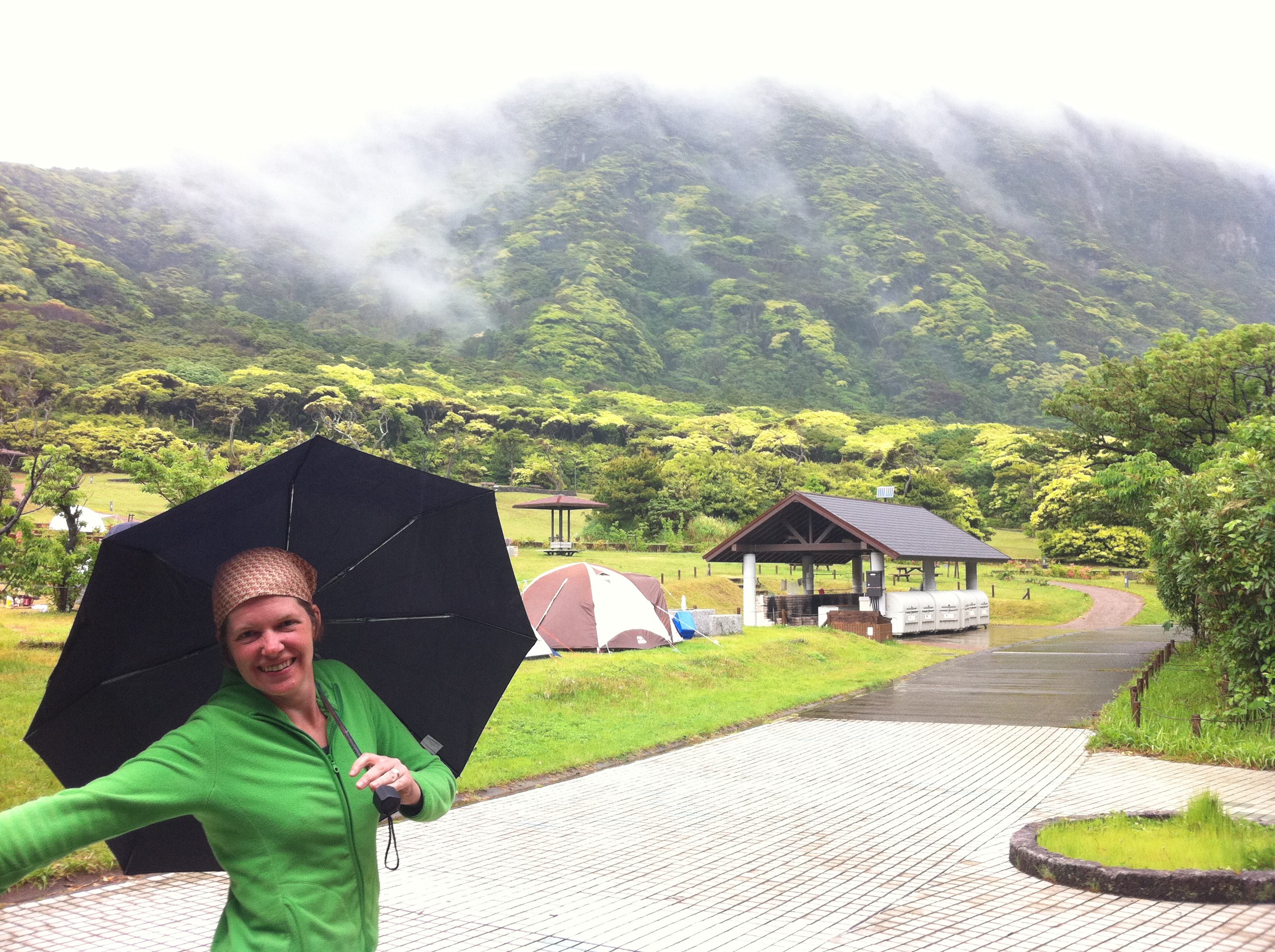 WEATHER
Niijima's weather is a bit milder than Tokyo, so Golden Week is usually warm during the day and cool at night. It will rain at least once during the week, and possibly more. It can be windy. In 2012, we evacuated to ryokans when a huge storm blew through.  In 2013, we wore a lot of layers after sunset. It is wise to bring warm things to bundle up in the evening and a raincoat or umbrella for splashy days.
GEAR
Tent, sleeping bag, mat, etc. (No gear? RENT some!)
Flashlight, sunscreen, bug spray
Towel, swimsuit (the water is chilly but so tempting)
Food & drink (or shop/dine in the village)
Plate/bowl, pot, cup, silverware, etc.
Bicycle (or rent one in the village)
Hoops, poi, and other toys as desired
Materials for your workshop
Available to share: the Spin Matsuri amp for workshops and spin jams; extra hoops.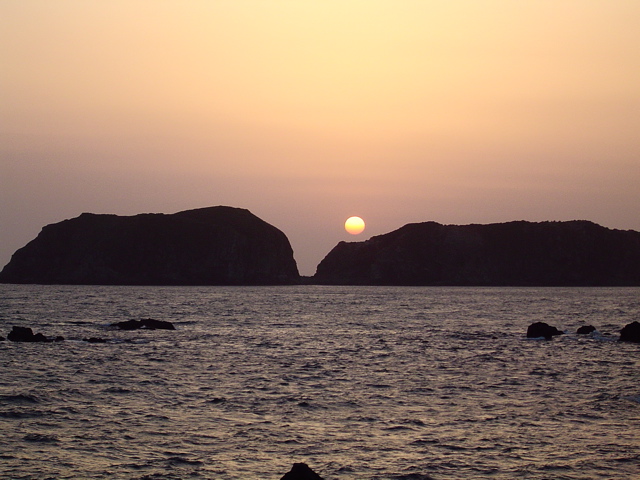 COSTS
Camping is free!
Workshops are free!
Pay your own way with food, drink, transport, other activities, etc.
キャンプは無料です!
ワークショップは無料です!
食べ物、飲み物、輸送、その他の活動などで独自の方法を支払う
✫ Have a question? Want to lead a workshop? Hoop, poi, staff, juggling, or something non-spinning – it will all be fun! Drop a line to spinmatsuri@gmail.com
BONUS MEDIA
Here are some of the blog posts and photo sets from campers through the years. If you have pictures, video or articles to share, let us know!