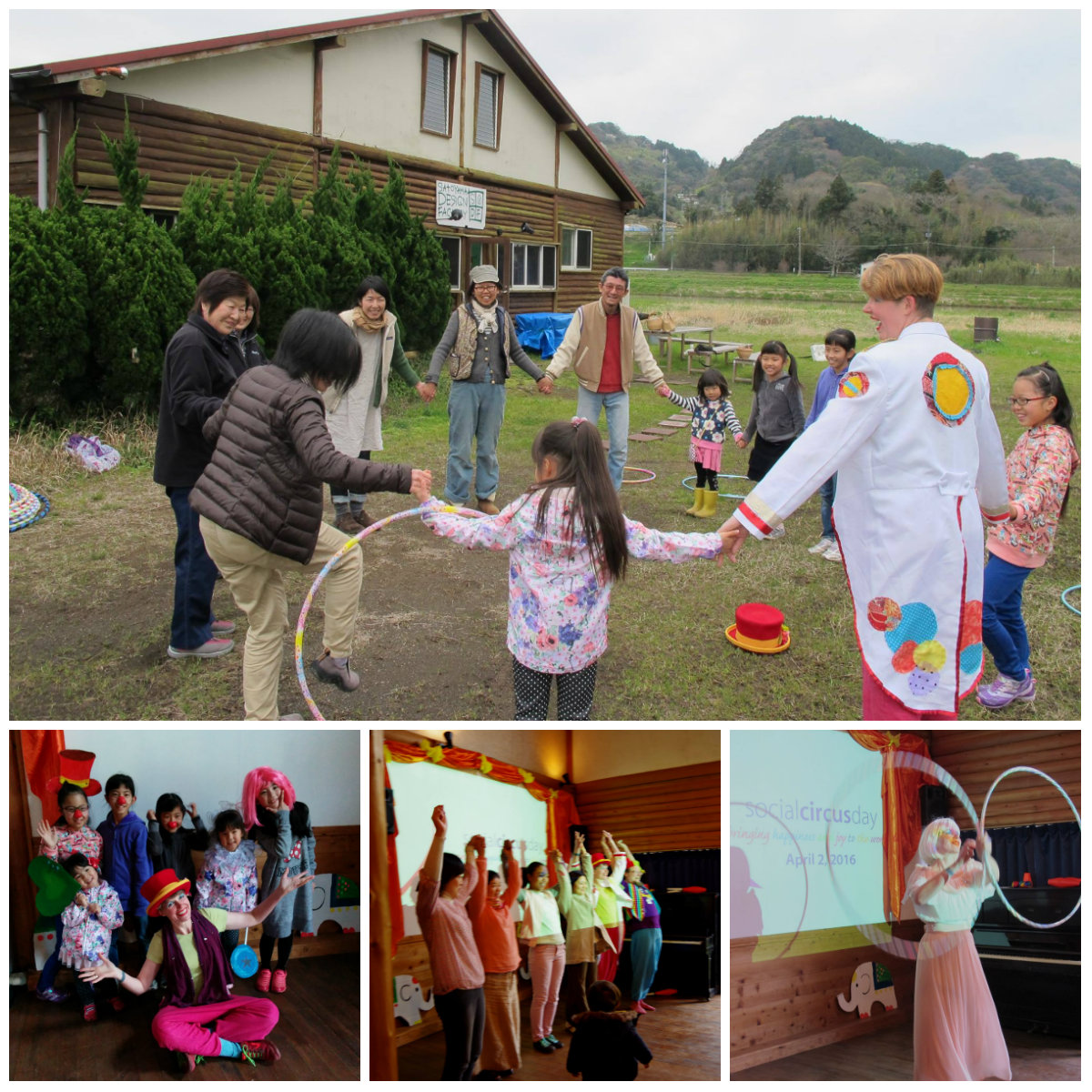 Awa Community Circus is a two-fold social circus project.
Bring the southern Chiba community together to create a circus show;
Tour the show to needy and disadvantaged people in the area.
We are a diverse community of local farmers, tech people, artists, and families.  One of the aims of this circus is to mix our skills together and bind the generations and cultures with one purpose: to bring enjoyment, laughter, and play to ourselves and our audiences.
Our plans for 2016 include a series of circus classes and seminars to kickstart the project. In August, we'll put on a summer camp for kids during the school holiday. We will host a Finnish circus trainer for three months and visiting circus performers and teachers throughout the year.
Volunteers to the program are always welcome. Please contact us if you would like to help in any way: teaching, performing, fundraising and beyond.
For up-to-the-minute information, join our billingual group on Facebook: 安房コミュニテイーサーカス Awa Community Circus