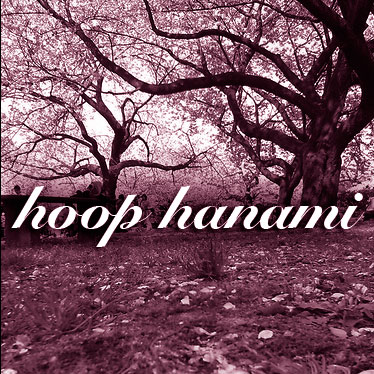 Saturday, April 7, 2012 • 1 pm – 8 pm @ Yoyogi Park 
Celebrate the hanami season with a hoop jam and picnic. We will spread out picnic blankets in the usual 4th Sunday hooping spot – which isn't near the blossoms, but there's plenty of room to play! We'll enjoy some special treats:
• A hoop parade through the park to see the soft petals falling;
• Dress-up hoop pictures with the flowers;
• Glow toys and LED hoops after dark.
Wear something pretty for the photos, if you like. Costume up as much as you choose. Bring a picnic for yourself or to share. Alcohol is almost mandatory for hanami, but it does make hooping more challenging – find your personal balance.