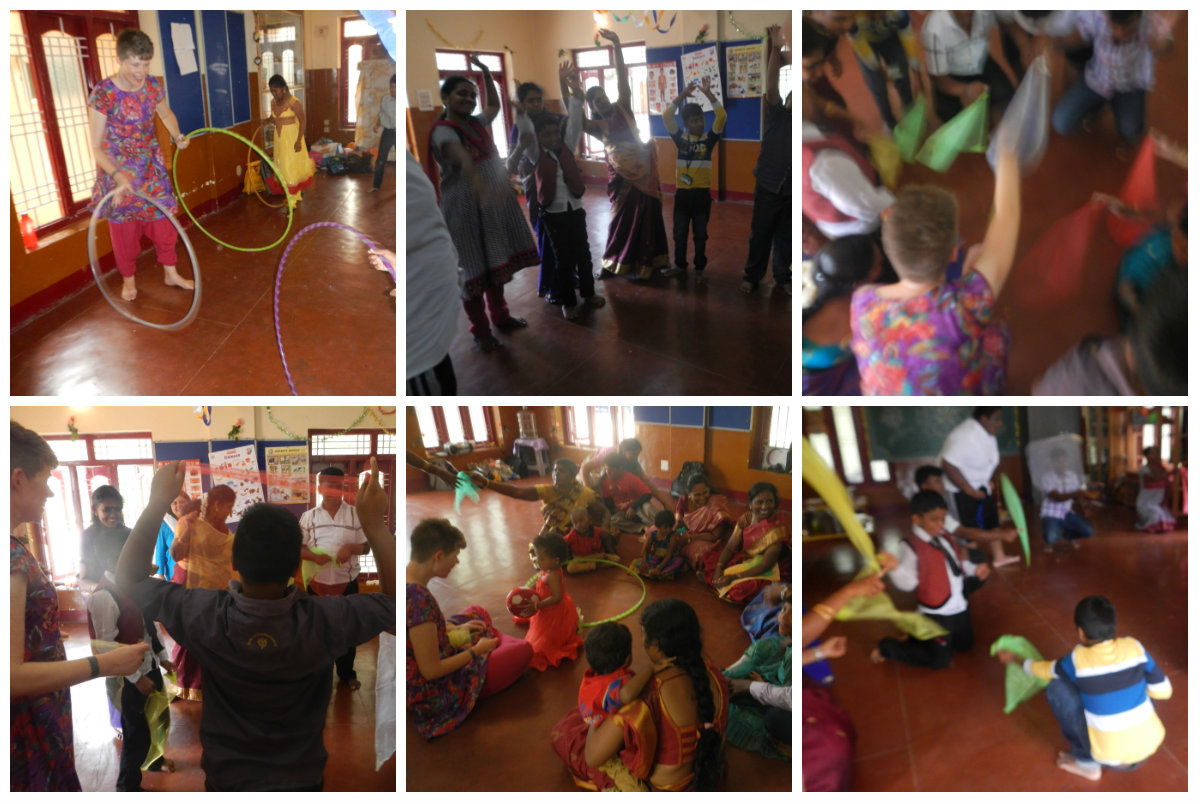 Last week we made a connection with Ramaa SK, a special educator who runs Flow Special School in Tamil Nadu, India. We were invited to come down for the day to do some circus activities with their 17 students.
All kids need play and most children in special needs classes work extra hard with therapy, academics and other training to achieve their goals. Circus games introduce practice with gross and fine motor control, bilateral movement, rhythm, spatial awareness – all in a way that doesn't seem like skill building but play.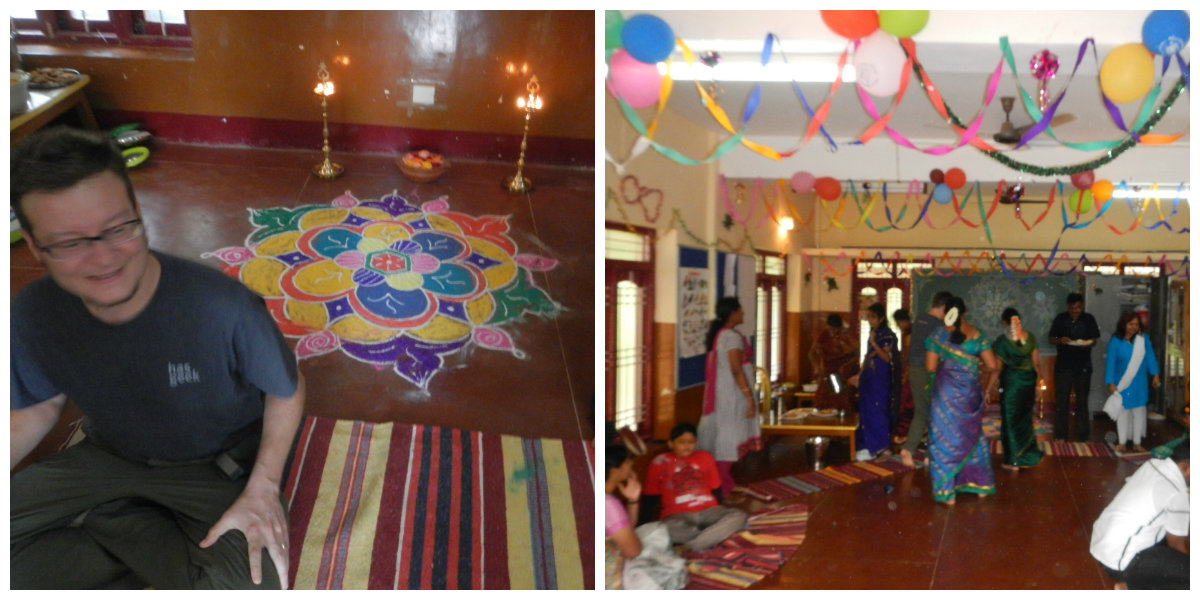 We received a warm welcome – the classroom was beautifully decorated with streamers, balloons, rangoli, and flowers. The children presented us with bouquets. When the parents and children sang to us, I cried a little bit. Wow. Tod & I did a short 10 minute performance using the props we'd bring out for the kids later – spinning and juggling scarves, hoops for dancing and we even did two songs.
And then we had a tour of the whole school and returned to the classroom for a feast of local dishes cooked by the moms of the school. There was so much food and it was all delicious! When I asked if I they would let me come home with them and teach me to cook, there was pleased laughter all around.
After our incredible welcome, we worked with three classes in separate groups.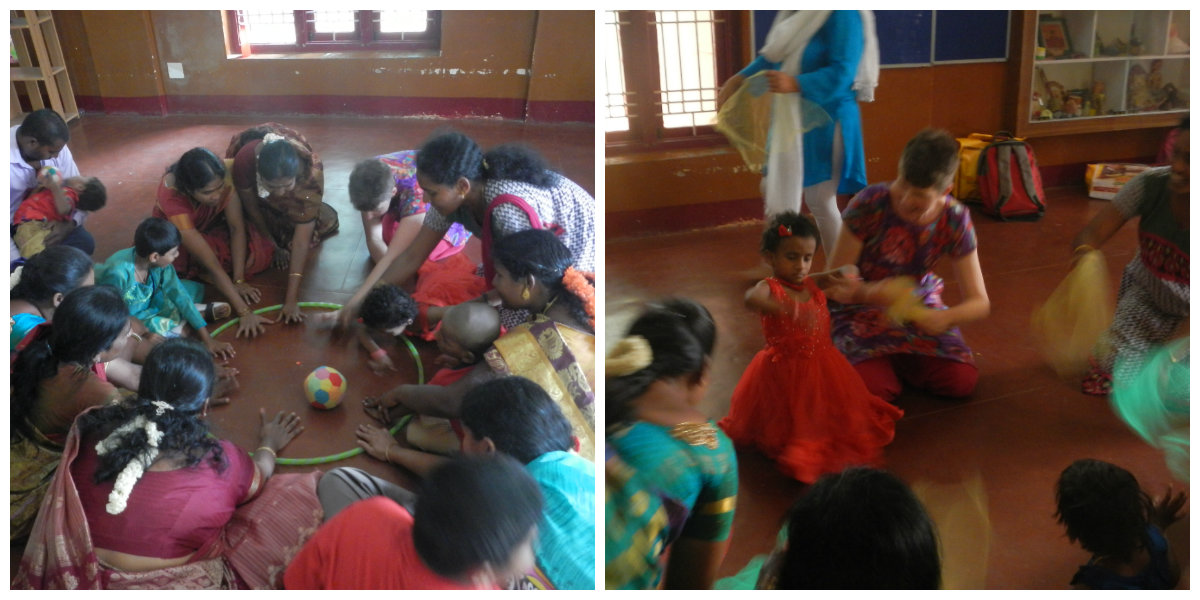 The first class of younger students had multiple physical disabilities as well as cognitive issues. We kept things simple and lighthearted. We waved colored scarves and danced together, rolled and tossed balls (with assisted catching) around a circle, and played a simple game of putting our hands and feet into and out of the hoop.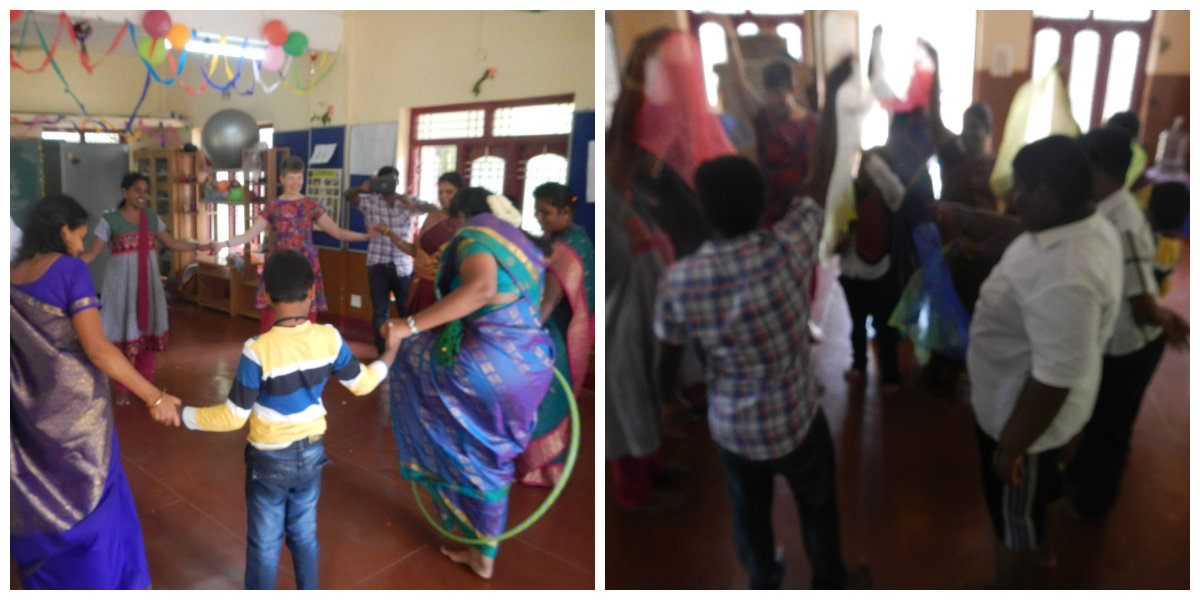 The second group which comprised four boys with Down's Syndrome and autism were really energetic. I was told that posture was a physical issue they all shared, so we started with some stretching and large movements, then played hoop games, and did more stretching by making dynamic patterns with scarves and our bodies: up, down, left, right, front, back.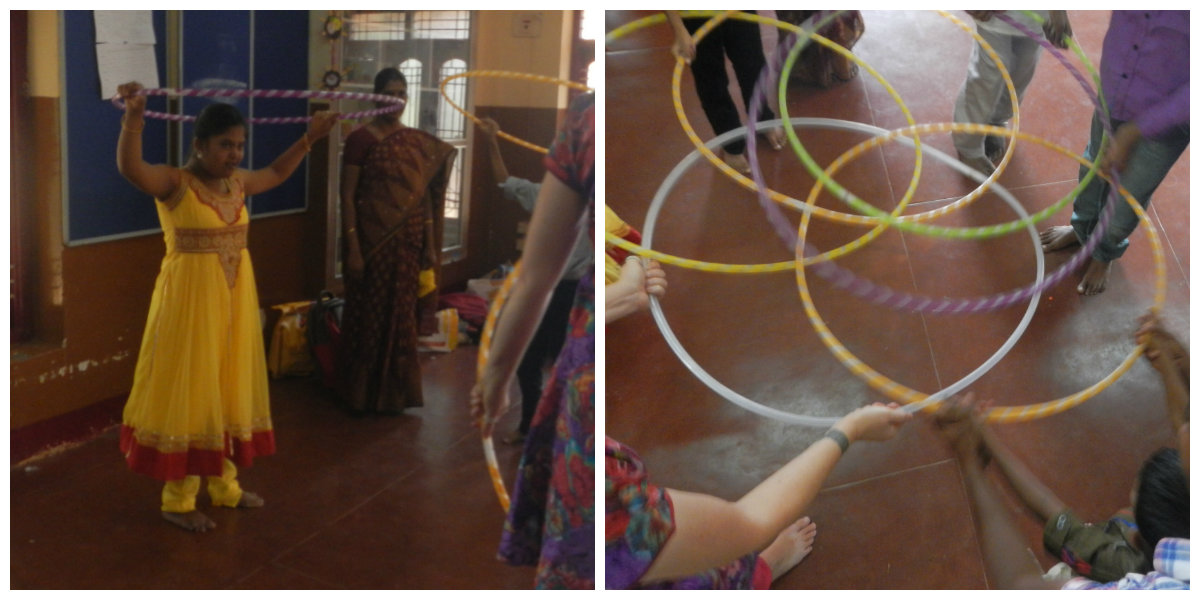 The final group was the most physically functional, so we jumped right in with some hula hooping. They tried half a dozen hoop tricks, especially loving the hoop rolling, before we closed the session with a jalebi hoop hooray.
Even the simplest circus activities can bring a sense of accomplishment and the reward of smiles. There was much laughter and giggling as everyone tried these new things. The parents and teachers joined in, too, helping the students and also trying the skills themselves – who doesn't love to hula hoop?
Thank you to Ramaa and Flow School for hosting us. We look forward to coming back next time we're in Tamil Nadu.