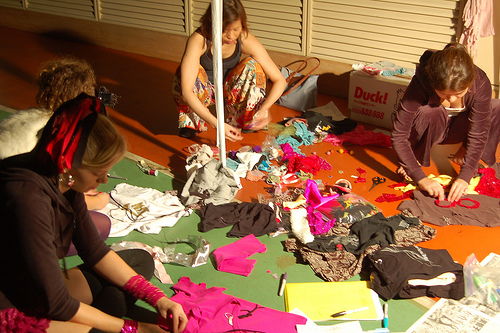 Spin Matsuri's hooping and movement workshops are amazing, but there is so much more to the weekend.
Buffet meals give us all a chance to mingle and talk while we nourish out bodies. It's great fun to meet new hoopers and relax with friends. Our rooms are shared, so you'll have time to chat in the mornings and evenings, too.
On Saturday night we celebrate with an open show where everyone has a chance to share their talents and then we move onto a rocking party with hoops and dancing.
After our Sunday workshops, we open an evening of relaxed activities – mandalas, costume making, among others – and also host a free market for people who have hoops, costumes, and accessories to sell.
And in between it all, or any time you want to take a break, Seimei no Mori resort has a swimming pool, sauna and other facilities that you are welcome to use.